Salon 75 Hair & Spa
626 S. Kniss Ave
Luverne, MN 56156
Salon 75 Hair & Spa
(507) 283-4343

Facebook Page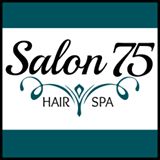 ---
Description
Salon 75 is Luverne's Hair Salon and Body Retreat. At Salon 75 our success has been built around one simple goal, making sure every time you walk through our doors you get exactly the service you desire in a relaxing environment, with great spa services and pamper packages.
Hair Care, Manicures, Pedicures, Facials, Massage
Largest retail selection in the area.
---
Salon 75 Hair & Spa Items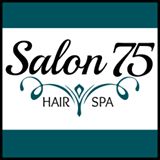 Retail Value: $20.00
Your Price: $17.00
In Stock